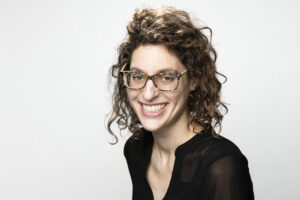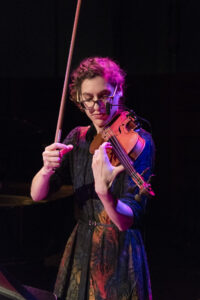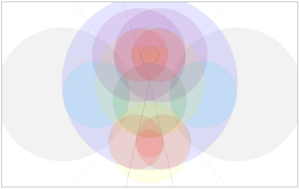 Emily Graber is an interdisciplinary musician and researcher. She has recently been living in the Toronto area, performing chamber music and contemporary works while researching music therapy for hearing rehabilitation as a postdoctoral fellow at the Sunnybrook Research Institute. From 2019-2020, she was the assistant concertmaster for Hart House Orchestra and principal violist for the University of Toronto Philharmonic Orchestra. Emily has attended festivals including Banff Concert in 21st Century, soundSCAPE, Bowdoin International Music Festival and the St. Lawrence String Quartet Seminar.
Originally from the United States, Emily started playing violin at age 7. She was a soloist with the Syracuse Symphony Orchestra at age 15. In college, Emily studied violin performance at the University of Michigan with Yehonatan Berick. At the University of Michigan, she also studied interdisciplinary physics, then earned a Ph.D. from Stanford University in the field of music technology. Her doctoral research focused on how performers and listeners anticipate and experience musical tempo changes. Her dissertation entitled, "Neural Correlates of Top-Down Musical Temporal Processing" examined the process of temporal anticipation with neuroimaging.
In addition to performing and researching, Emily makes computer music and creates sound installations. Her work has been shown at Banff, Stanford's Center for Computer Research in Music and Acoustics, and has been featured in collaborative films and dance recitals at the University of Michigan. Emily's aims is to make interactive works that allow audience members to control certain aspects of the live sound, increasing engagement with New Music.